At the age of 18 Wali Rahmani realized that there is immense poverty in the country and an even greater disparity between the rich and poor. There are no great leaders working to eradicate poverty, the ones that already held the posts were either corrupt or spread hatred amongst people. He realized that there was a lack of proper leadership in the society. From a very young age he used to visit ghettos and slums, he could not bear the painful sight of poverty.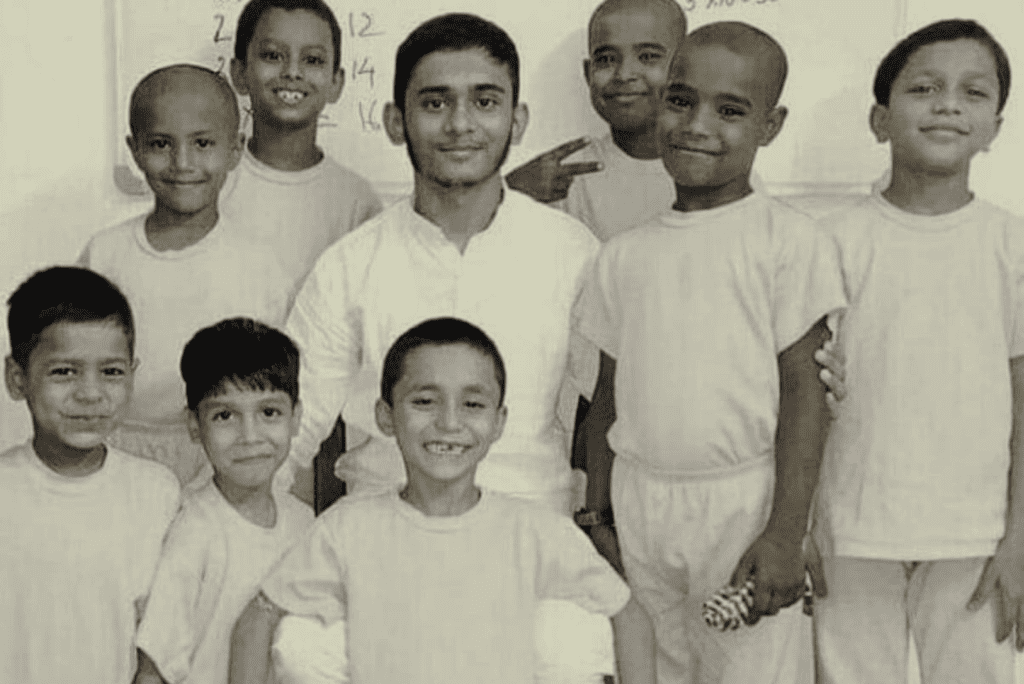 He could see that poverty is a vicious cycle, one which consumes entire generations. Anyone who enters this vicious cycle is powerless against its ravenous appetite and only good contemporary education could take one out of poverty. His definition of leadership is that a leader is one who not only leads people to success but also creates at least one leader like him before he dies. He was aware of the fact that education is the only effective tool which can successfully help in eradicating poverty, which is a phenomenon of inheritance in contemporary society.
Therefore, he decided that before he dies he will help at least 10 poor children become leaders that work for humanitarian purposes when they grow up, bringing a change to the society and eradicate poverty. He wanted to adopt 10 children and train them to become future leaders. But when he started searching for such children he realized that no mother was ready to give an 18 year old boy her child to fulfill his dream of creating great leaders. This was a very stressful phase for Mr. Rahmani. He worked on it for weeks before he came across this beautiful saying of Prophet Muhmmad PBUH which gave his mission a new direction:
After reading this, he pledged to become a father of at least 10 orphan kids before the age of 20. For six months he kept searching for orphans and after all the hard work Mr. Rahmani and his team finally started "Umeed Academy" on 1st of April 2018 with 3 orphan boys.
It wasn't long before the Academy had it's 10th child, the goal that it had set. But then an 11th child turned up and a subsequent 12th, and we couldn't refuse any of them a chance at a better life, so the number kept growing and one fine day we had a hundred students who were a part of Umeed. The numbers kept growing eventually and the academy now has more than 250 children altogether. These children come from extremely impoverished and volatile backgrounds, where they are deprived of basic amenities and are thrown into the viscous clutches of the society. This is why & this is how Umeed Academy came into existence.