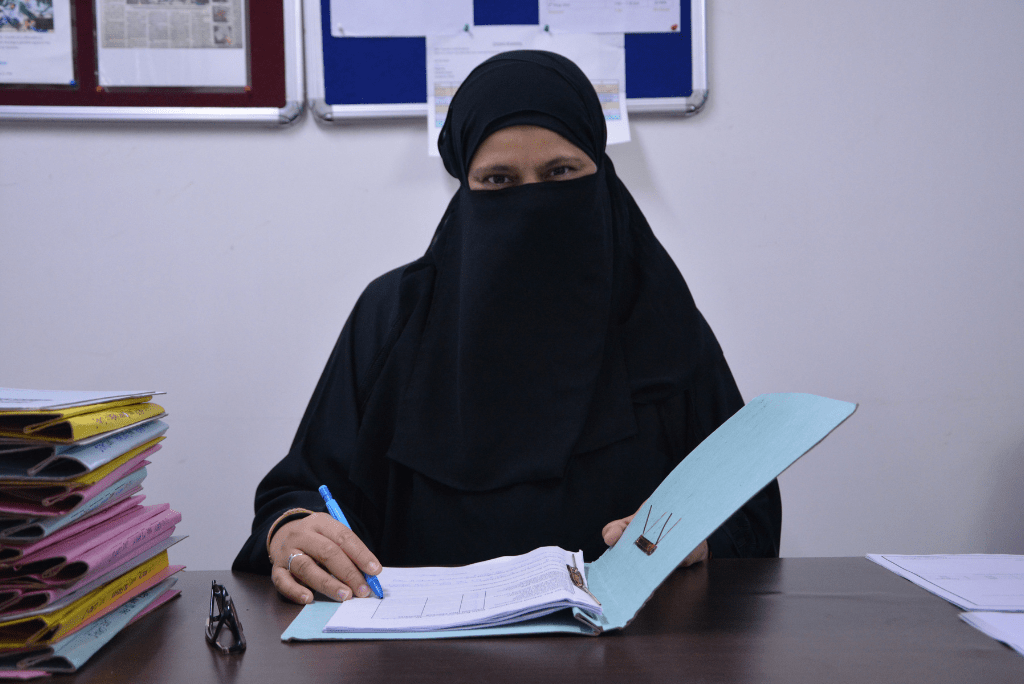 She is an educator working passionately for the past 20 years organizing quizzes and fests with the aim of educating and inculcating true Islamic values and knowledge to children. Being the founder of Al Falah an Islamic weekend School, her distinctive way of interacting with students is well acclaimed. She has mentored Teacher's training program based on Multiple Intelligence and been part of framing curriculum that included activity based approach.
Her aim in life is to nurture children with deeply ingrained ethics such that they serve as assets to society. Working forward towards her goal, she is now involved in parent coaching, which she believes is a pressing concern in the present changing world scenario. In every essence, she is a strong advocate of empowerment through education. Soft spoken and media shy, she however resolves to work tirelessly to incorporate a balanced and value oriented program that benefits the community.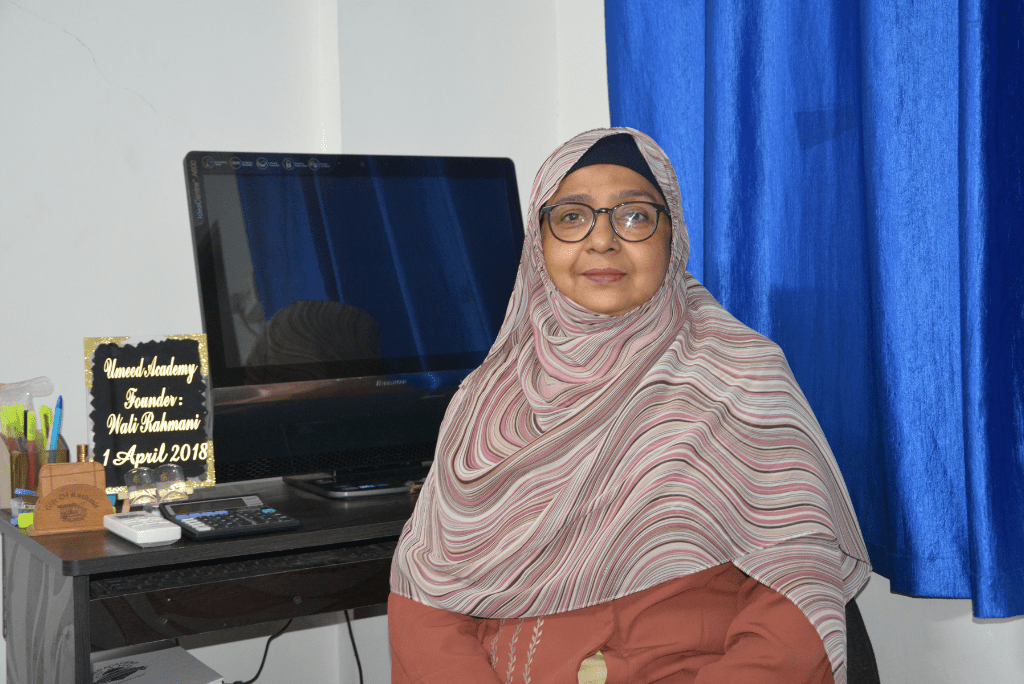 She is an undeniable example of an empowered woman making complete use of her skills and investing her time to create an impact on the society. She is presently academic coordinator at Umeed Academy. She has been a teacher at D.A.V. School Patna for more than half decade. She has taught and molded many children into men and women with personalities capable of making a remarkable change. She uses her leadership skills to lead Team Umeed and is a backbone and a support system to Umeed Academy.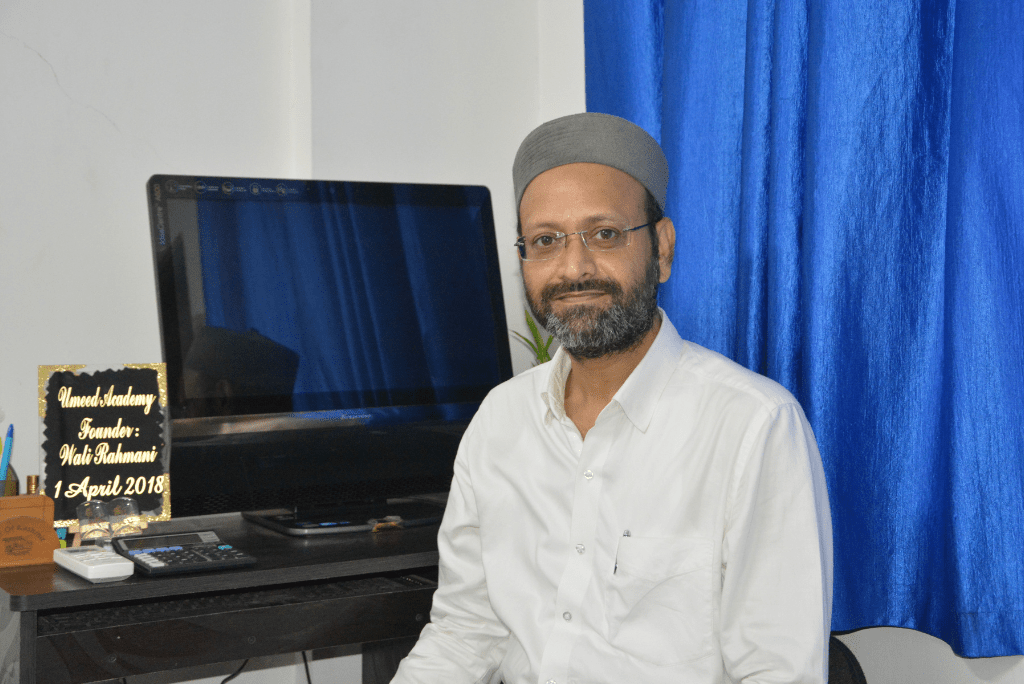 He is an epitome of resilience and strife, is a person whose life is imbued with adversities, but each time he's come out shining. A modest and comfortable individual whose presence and participation in Umeed Academy is commendable. A person who has stood strong and survived last stage cancer. He's dedicated the rest of his life towards the welfare and prosperity of Umeed Academy and will struggle and strive to maintain the hospitable ambiance for as long as he draws breath. He is a Graduated in Business Administration from University of Madras, Professionally Qualified and Diploma in Computer Application and Desk Top Publishing, An Artist in Pencil Sketch and also served in Akhbar-E-Mashriq a leading Urdu News Paper for more than decade as an Executive Editor. He has been a Financial Consultant in Private and International Banks & Trading Institutions for a decade. Carrier Guide, Trainer & Mentor and life Coach for about a decade.
She has worked in academia for the past 26 years in various locations in India. Along with her B.Ed and NTT, she completed her master's degree in psychology. She has worked as a teacher, a counsellor, and later as the academic head at one of the most prestigious institutions in the nation. She is currently enrolled in IGNOU's second master's programme in counselling and family therapy. While her career began in Bhubaneswar, it later expanded to include stops in Jamshedpur, Kolkata, and Gurugram, Haryana. She has worked as a counsellor for the Ashok Hall Group of Schools since 2016.
By offering child-centric learning, she hopes to cultivate young minds.She has  also worked  in Gwalior, Madhya Pradesh as an Academic Head at Gyansthali Academy. Her  mission is to advance critical thinking, creativity, good mental and physical health, empathetic understanding, and a respect for the principles that underpin interpersonal relationships. We are preparing our kids to be Future Global Citizens who will always be willing to accept challenges in their life and shoulder responsibilities. She has now joined Umeed Academy,as our Academic Head to help us with our mission, to bring up great future community leaders.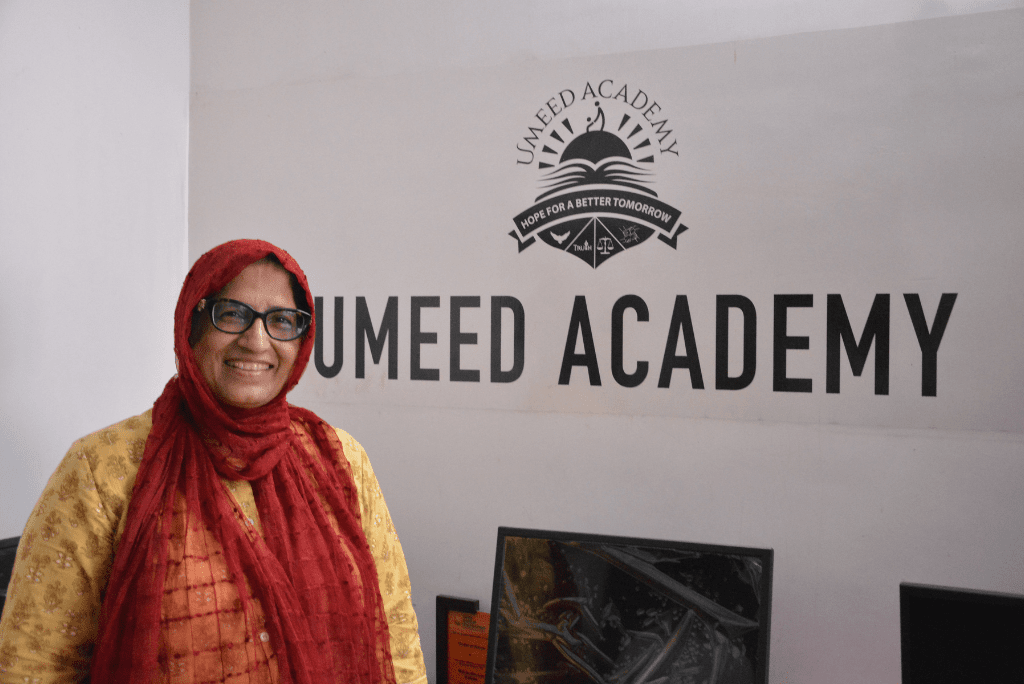 She is associated with Umeed Academy as an Academic Consultant and is responsible for training of teachers, designing and execution of curriculum. She started her career with teaching preschool children in California and slowly grew as a professional to become a teacher educator. She has taught children in the pre-primary and primary levels in USA and India and is working towards bringing innovative pedagogies in the classroom for two decades. She was a faculty in Modern Academy of Continuing Education and Indian Institute of Cerebral Palsy for over a decade. She has conducted various professional development workshops for Pre-service and In-Service teachers. She has an expertise in Early Childhood Education and has earned her Master's in Curriculum and Instruction from Concordia University in USA. She believes that learning is for life and sees every challenge as an opportunity for learning.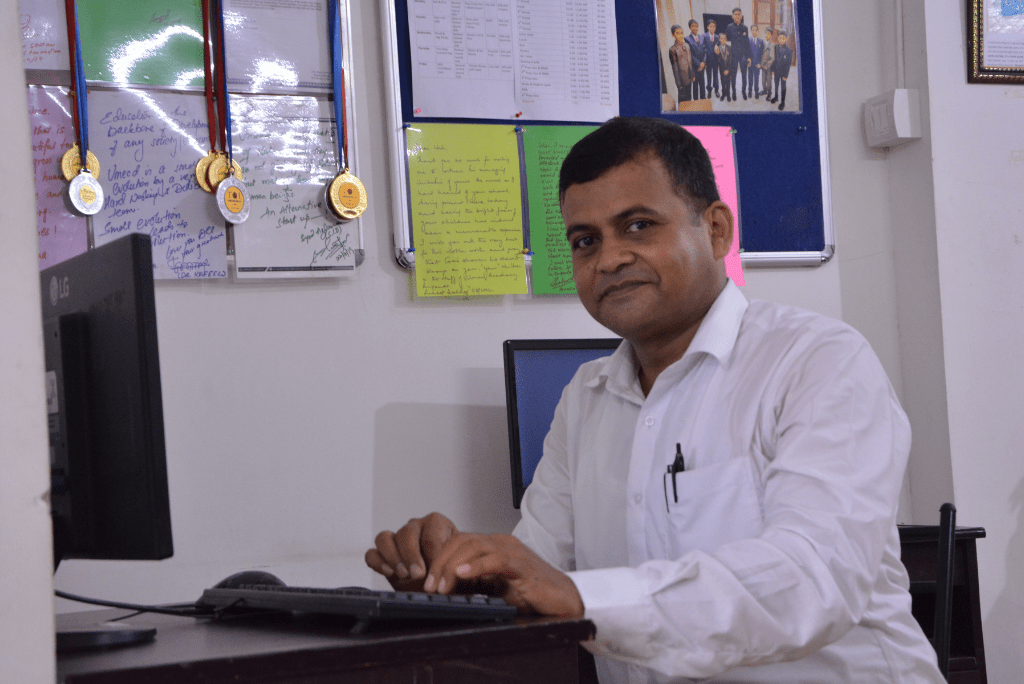 He had joined the Indian Armed Forces in the year 1999, during his 18 years of service he was posted in Jammu & Kashmir for 9 years, 2.5 years in ( COUNTER INSURGENCY AREA) at Rajouri sector, 1.5 years at Sri Nagar, 2.5 years at Udhampur and again 2.5 years at Leh Ladakh and the Siachen battlefield. Apart from Jammu and Kashmir he even served in peace stations like Chandigarh, Ambala, and Ganganagar( Rajasthan) which is about 40km from the Pakistan border.
He achieved GOC IN- C ( General officer commanding in chief) commendation during his service. After taking voluntary retirement he joined Umeed Academy as a General Manager. He has great managerial and leadership skills and a great sense of discipline and responsibility and now he is imparting these characteristics to our children at Umeed Academy.